Think Antique This Wedding Season
Buying a ring, especially a wedding ring, can be quite a challenge. With so many styles, stones and metals to choose from, where do you begin? My suggestion is to go back…way back to a time that seems to be rich with style and discreet elegance. Consider a Victorian style wedding band set.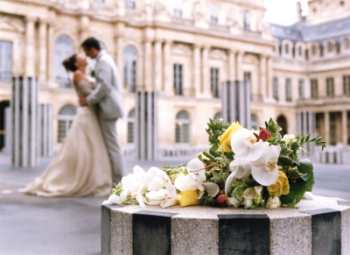 It seems as we head into the future, we continue to look back to the past style-wise. This statement is especially true when it comes to jewelry, and wedding rings in particular. During the 1980s and 1990s, jewelry styles went from oversized and over-the-top to super sleek, subdued and modern. But during the 2000s, a subtle shift in taste occurred that led style backwards in time – all the way back to the Victorian era.
The Victorian era was the period in history that set many of the wedding traditions society still holds dear today, including the bride's white dress, diamond engagement rings and elaborate cakes. So perhaps it makes sense that the same jewelry style that defined that era will always be considered beautiful in the design of engagement rings and wedding bands. As we head into a new wedding season, everything old is new again with vintage inspired color palettes, fashion and wedding rings seem to have followed suit.
A wonderful way to celebrate the beautiful antique designs of the past is to work with a jeweler to craft a gorgeous antique-style sapphire wedding ring and band set for the bride and groom. Though antique is in style, it still makes a modern statement with the stunning blue sapphire stone set in 14K solid white gold or platinum. To maintain an authentic appearance, the white gold ring should be rhodium plated in order to reflect the beautiful patina of vintage white gold jewelry. Finally, the detailing in the white gold ring is exquisite; paisleys and filigree adorn the bands for a truly unique (and very vintage) effect.
These ideas are perfect for couples who love to customize their jewelry. An antique sapphire wedding ring set is also available in 18K white gold, yellow gold and platinum. Since your wedding ring should truly define your style and personality, choosing the right rings is an important part of your new lives together.
Related posts: